Some years ago I wrote a program to help me learn Polish grammar.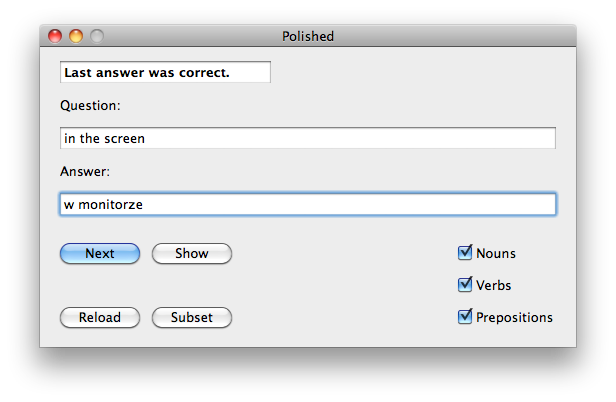 This might still be useful to someone.
Download the Mac version (Intel only).
Note that the Windows version does not come with an installer. Simply unzip the binary and companion files into a directory and run it from there. The Mac version comes as a disk image containing an application bundle. Copy it whereever you want it.