This is a collection of applications I wrote. They are in various stages of completeness.
The Hebrew Conjugator is completely incomplete but sometimes somewhat functioning. A download link is given for the Windows Forms version. The Cocoa version is even less complete. (The Windows Forms GUI is complete.)
The Transliterator is a very useful tool for those who can read Hebrew but not, easily, Arabic script.
Finally, "Polished" is a tool to help learn Polish grammar. It works surprisingly well. (It also works only on Intel because I was too lazy to fix some Unicode issues. Contact me for the source code if you need a PowerPC version.)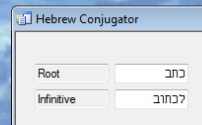 Hebrew Conjugator - Hebrew conjugation program - in very slow development (Prism/Pascal for .NET for Windows, Mac OS X in early development)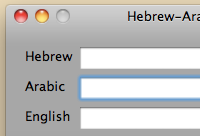 Transliterator - Hebrew/Arabic/Latin transliterator - usable (Objective-C for Mac OS X Universal)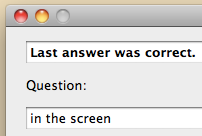 Polished - Polish grammar training program - finished and working (REALbasic for Mac OS X Intel)